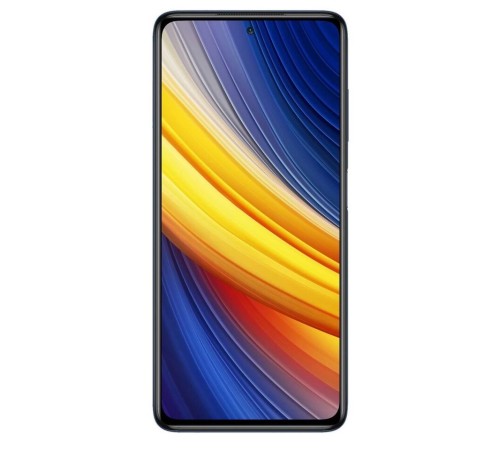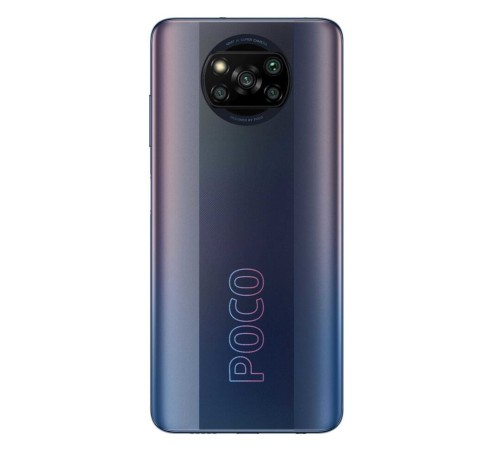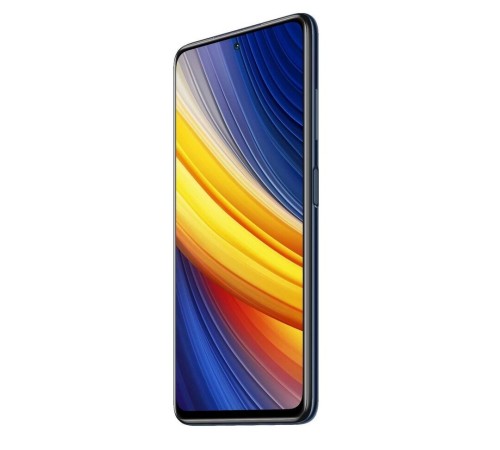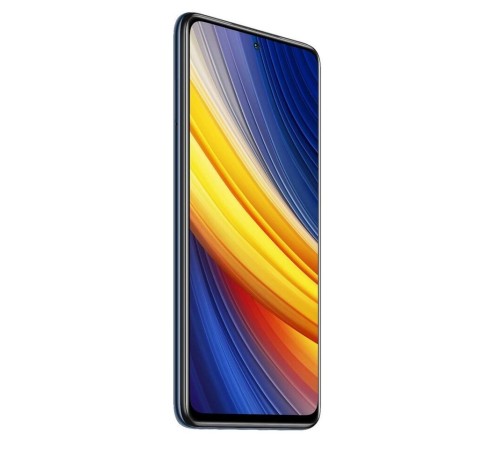 Stylish smartphone XIAOMI Poco X3 Pro 8 / 256Gb is made in a durable and reliable case, so it has amazing resistance to damage. The special coating of the glass excludes the occurrence of chips and scratches on it. The model has a 6.67-inch IPS screen to create the brightest and clearest picture in a resolution of 2400x1080 pixels. The XIAOMI Poco X3 Pro 8 / 256Gb smartphone gets amazing performance thanks to the Qualcomm Snapdragon 860 processor with the Qualcomm Adreno 640 accelerator. There is a 256 GB drive and 8 GB RAM. Such characteristics allow you to store a lot of information, work comfortably with various applications and instantly respond to user requests.
The design provides a 48 + 8 + 2 + 2 megapixel main camera and a 20 megapixel front camera with additional functions that greatly simplify shooting. Also, the model is supplemented with a fingerprint scanner, an NFC sensor with support for contactless payment and cellular technologies for accessing the Internet. A long period of autonomous work is carried out due to a capacious rechargeable battery with the ability to quickly charge it.
Advantages
Отличный дисплей (+120 Герц) и отклик сенсора. Кроме этого, крутая олеофобка - отпечатки пальцев легко стираются обычной мягкой тряпкой.
Disadvantages
Качельку громкости могли бы сделать и подлиннее на таком массивном аппарате
Comment
1,5 года ходил с Mi 9T Pro. Надоел - памяти мало для меня, корпус невыносимо скользкий, олеофобка у дисплея плохая, АМОЛЕД для меня ничего выдающегося не представляет, сканер пальцев иногда тупит, интерфейс подлагивает порой. В общем, в другом магазине купил 8/256. Хожу уже почти неделю с кайфом. IPS вообще отличный дисплей - и цвета хорошие, и яркость достаточная. Плавность - топчик. В игры на телефоне никогда не играл, но скоро выйдет Apex Legends Mobile - надо будет попробовать. Уверен, 860-й Снэп ее легко проглотит.
Камеру не отнес в недостатки, так как всецело презираю общий хейт в сторону камеры этого телефона и вопли о том, что в обычном Х3, мол, лучше камера. Ну, может, лучше, только проц там 732-й, а не 860-й, например, и куча воплей от тех же людей про фризы в работе. Нельзя и то и другое. Пробовал я ей снимать - обычные фотки. Вам за 20 тысяч что ли нужен аппарат на 860-м Снэпе, с быстрой памятью, 120-Герцовым дисплеем и еще и камерофон?
В сухом остатке - шикарный аппарат за свои деньги. Одно из лучших предложений на рынке, имхо.
No questions about this product.